Designed by Poul Henningsen – Manufactured by Blüthner. Poul Henningsen (1894 – 1967) was a Danish author, critic, architect, and designer, who was one of the leading figures of the cultural life of Denmark between the World Wars. Nearly 90 years since the PH piano was designed in 1931, its style remains immortal with time. This model can bring the spectacular style and beauty to any space.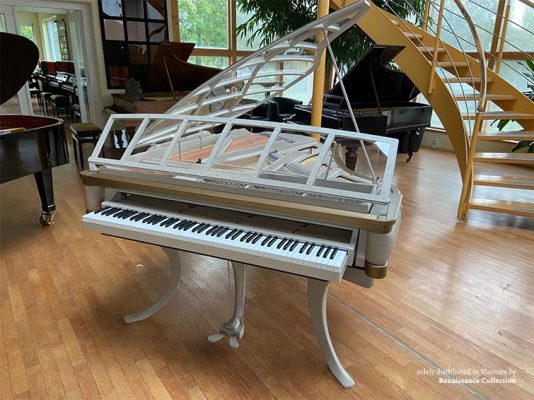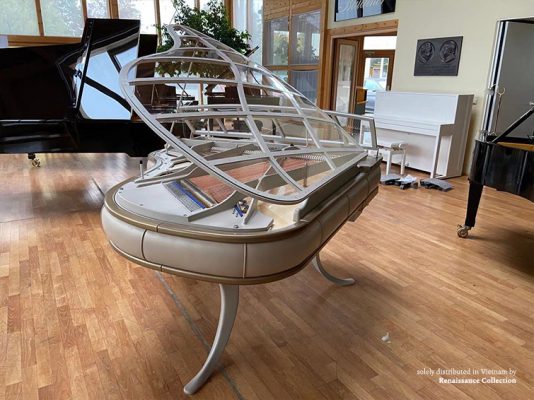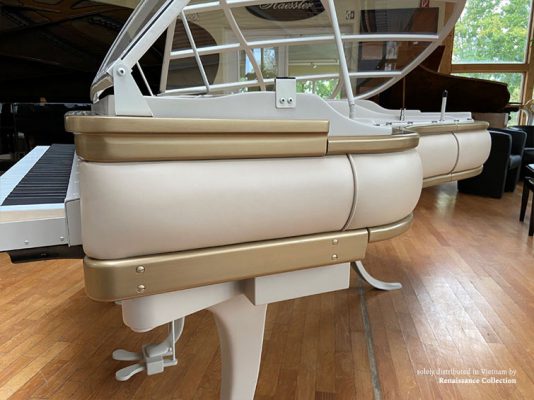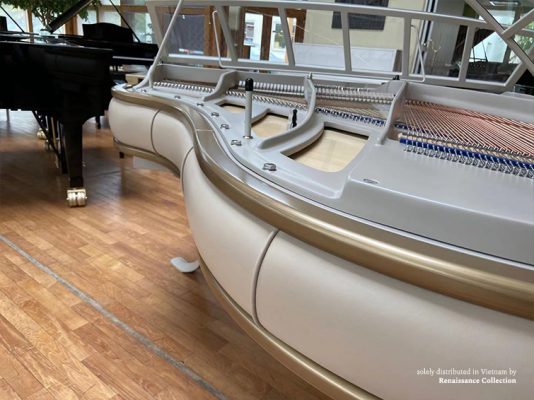 The story began at a late night bar in Copenhagen, where Poul Henningsen was working in Leo Mathisen's company (Leo was a Danish pianist, singer and songwriter and a famous figure). Leo presented to Poul two general design problems most traditional pianos were facing:
The opening of the piano lid caused the inconvenience of communication between his band members.
He found that the wasted space underneath the piano could be used to store drum kits.
Hennigsen initially responded by drawing on a napkin the idea of ​​creating a synthetic glass lid and a see-through instrument panel to help pianists communicate with the band more conveniently. The curved keyboard legs were designed to create more empty space to accommodate a bass drum below when not in use.